Episode 349 – Nintendo Protects Its Property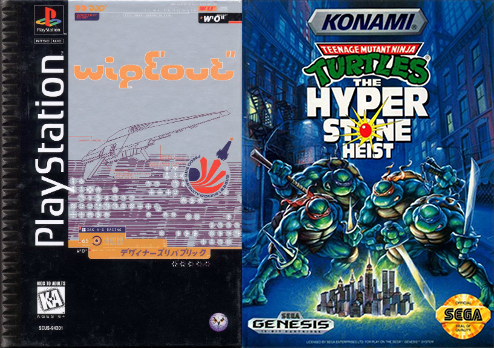 This week we review the success of the PlayStation to celebrate the birthday of its creator. We don't have free access to old Nintendo Power magazines but we will be
able to buy the Super Mario comics that were once featured within. When we aren't flying over future race tracks to Euro-dance music, we're stopping the Shredder from shrinking entire cities in this episode of the Retro League.
This Week in Gaming History
August 8, 1950 – Ken Kutaragi's birthday
Hot Topics
13 volumes of Nintendo Power on Archive.org
Would Game Genie be acceptable in modern gaming?
New members:
Virtually Retro
Arcade Archives: Soldier Girl Amazon (PS4)
News
Footage of Lost PC Engine Ports of Marble Madness, Popils and More Released by Tengen Staffer
?Super Mario Adventures is Being Reprinted as a Graphic Novel
Brilliant Fan Remake Of Metroid II Arrives Just In Time
Caveat Gamer
Super Nintendo SNES Console RARE CURSED MYSTERIOUS HAUNTED GHOST UNLUCKY CHARITY
Random Links
Diary Of An Arcade Employee Podcast Episode 021 (Star Trek)
MASHUP: #?Aliens? (1986) with ?#?Metroid? (NES) sounds!!
Games of The Week
Teenage Mutant Ninja Turtles: The Hyperstone Heist (Sega Genesis)