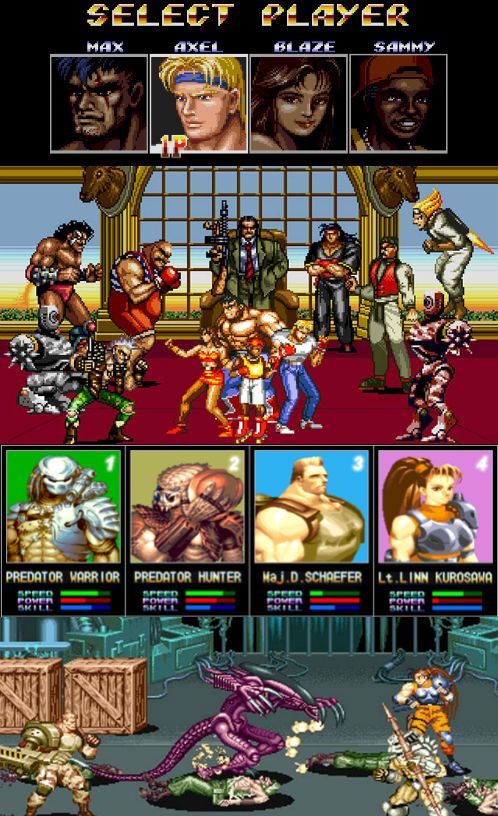 This week we're taking a cue from the We Talk Games podcast and talking about some beat 'em up games. There's several project that could use your help on Kickstarter and IndieGogo. The PS1 turned 20 years old and not getting an N64 for X-mas could ruin everyone's day in this episode.
This Week in Gaming History
December 15, 1989 – Techno Soft releases Herzog Zwei for the Mega Drive in Japan
Hot Topics
Arcade Brawlers
Retro Game Child Experiment
Not so sure about the N64
Virtually Retro
Suikoden II (PSOne Classic)
Crash 'n the Boys: Street Challenge (Wii U Virtual Console)
Harvest Moon 3 (3DS Virtual Console)
News
IndieGogo – Sinclair ZX Spectrum Vega
Kickstarter – Chris Huelsbeck – The Piano Collection & Limited Score Book
Kickstarter – PlayStation Game Changer Documentary & Book
The Fall of THQ
AI Program Can Learn To Play Game Boy Games, Next Stop: The Subjugation Of Humanity
RAPTOR and RAPTOR Basic for Jaguar
SimCity 2000 is free right now
Sony's retro gaming paradise celebrates 20 years of PlayStation
Vectrex Xmas Cart 2014
Sony Pictures Is In Negotiations With Nintendo To Make A Super Mario Movie
Random Links
The Year I Ruined Christmas
Games of The Week
Streets of Rage 2 (Sega Genesis)
Alien Versus Predator (Arcade)
Freeloader Games of the Month
Jazz Jackrabbit Christmas Edition
Posted: December 18th, 2014 under Episodes.