Episode 332 – Car Battlers and the Revolutionary Octo-Station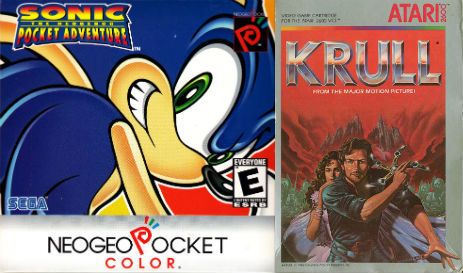 This week we're going back to the arcades to remember Bill Clinton's cat. We discuss the value of NES emulators and hear about why new games are just better than old ones. If you've ever wondered what exactly a game is there's a new youtube series that could help out.
This Week in Gaming History
April 3rd, 1997 – Original version of popular NES emulator NESticle (v0.2) was first released
Hot Topics
Nominees for the 2016 Gaming Hall of Fame
Billy Mitchell CNN Interview
Ever wonder how people got ClayFighter Sculptor's Cut?
Virtually Retro
Arcade Archives Life Force (PS4)
Bug Hunt (C64)
Baldur's Gate : Siege of Dragonspear (GOG)
News
Freeplay VI: Modern & Classic Video Game Festival – April 23rd
The tale of two arcade games that tested poorly
How an arcade classic broke all the rules
Unreleased SNES Game Starring Bill Clinton's Cat Could Yet See The Light Of Day
Random: Here's Every Level In Super Mario 3 Played Simultaneously
Caveat Gamer
A piece of video game history
The Octo-Station Gaming Console
NES Emulator for Dreamcast – NesterDC – retro games – $25
Random Links
CUPodcast – Why Play Retro Video Games When New Ones Are Better?!
New Youtube Series: Crash Course Games
Games of The Week
Krull (Atari 2600)
Sonic the Hedgehog Pocket Adventure (Neo Geo Pocket Color)
Freeloader Game of the Month