Episode 346 – Hardware Mods, Add-ons, and Direct-to-TV gaming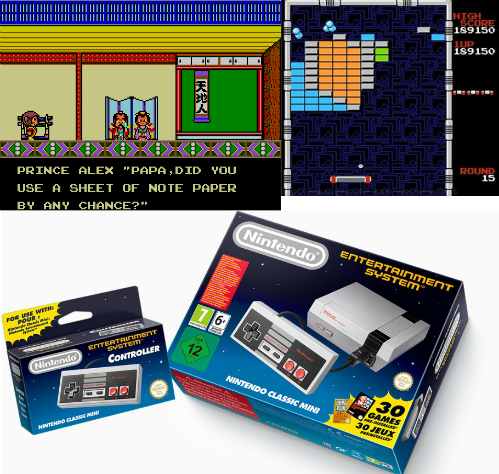 This week we need a map to find an arcade and Ben Heck is mapping out the SNES-CD prototype. We talk a bit about a very minor news story from Nintendo that you might not have hear about yet and someone is making music via floppy drives.
This Week in Gaming History
July 17, 1899 – NEC Corporation is organized as the first Japanese joint venture with foreign capital.
Hot Topics
The (unofficial) Retro League Spotify Playlist
Virtually Retro
Day of the Tentacle Remastered (iOS)
Arcade Archives: Gradius II (PS4)
R-Type (Wii U Virtual Console)
New Adventure Island (Wii U Virtual Console)
Bonk's Adventure (Wii U Virtual Console)
Final Fight (New 3DS Virtual Console)
News
Sega Saturn cracked after 20 years
Someone has actually made a game that works on the SNES PlayStation
Tomcat: Atari's lost vector game
The original Killer Instinct Soundtrack is available on Vinyl
Kickstarter: The Arkade – a Classic Christian Video Game Plug and Play
Ben Heck tears down the legendary Nintendo PlayStation
Caveat Gamer
Pokegotel – A Real Life Pokemon Go Hotel
Poketto – A safety vest for 'Pokemon Go' players
Random Links
6 great Doom mods not called "Brutal Doom."
Games of The Week
Alex Kidd in High Tech World (Sega Master System)
Freeloader Game of the Month