Episode 341 – Bobba's Busted Cartridges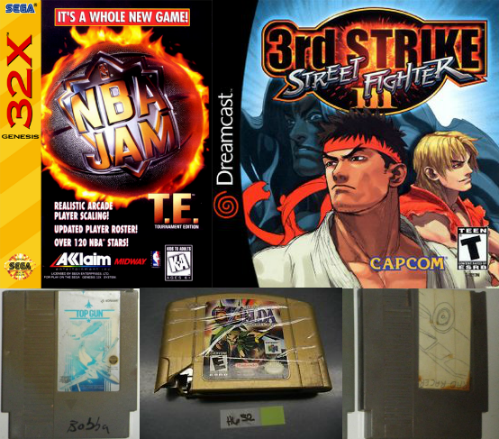 Ever wonder how many times we have talked about Pac-Man on this show? We did so we actually look it up in this episode. There's going to be an Atari 2600 version of a comedy-horror movie and an AI is learning to play a classic platforming action game. We've got some nice new video cables and we've been spending time in arcades in this week's episode of the Retro League.
This Week in Gaming History
June 13, 1934 – Birthdate of Leonard Kleinrock, an American engineer and computer scientist who played an influential role in the development of the ARPANET, the precursor to the Internet
Hot Topics
The Awesomest Dreamcast Games!
Genesis and SNES component cables received
Virtually Retro
The Witness swaps polygons for pixels in its NES demake
News
Watch a hacked Nintendo Power Glove control a quadcopter
Director of the Super Mario Bros. film Remarks on Troubled Production
Kickstarter – Conjoined: The Atari 2600 Game Inspired by the Movie
Artificial Curiosity Allows This Bot to Triumph at Montezuma's Revenge
Caveat Gamer
~~~NINTENDO 64 N64 ZELDA MAJORA'S MASK DAMAGED~~~
6 GAME NINTENDO LOTRAD RACER TOP GUN DR MARIO SUPER MARIO 2 STEELCAGE NES HQ #84
Games of The Week
NBA Jam Tournament Edition (32X)
Street Fighter III: 3rd Strike (Dreamcast)
Freeloader Game of the Month