Episode 327 – Piracy, Pokemon, and a Planet's Namesake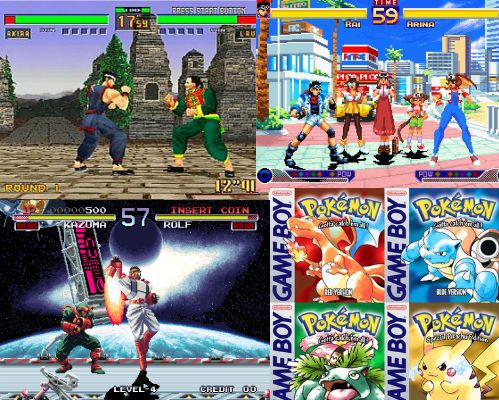 This week on the Retro League we're joined by Chris aka Nekobun from We Talk Games! Together we advise people not to get involved with projects that they have nothing meaningful to contribute to. We tackle the grey areas of software piracy and the dangers of drinking beer while playing rare arcade games. We scratch the surface on 1-on-1 fighters for the Sega Saturn and find some pioneering polygonal projects and some wacky hidden gems in this episode of the Retro League!
This Week in Gaming History
February 29, 1996 – Civilization II first released for PC
Hot Topics
Sony patents glove controller
White Castle and Lunar Lander?
Is piracy ever ok?
Virtually Retro
Arcade Archives Double Dragon II (PS4)
Medabots AX: Metabee & Rokusho (Wii U Virtual Console)
Pokémon Red (3DS Virtual Console)
Pokémon Blue (3DS Virtual Console)
Pokémon Yellow: Special Pikachu Edition (3DS Virtual Console)
News
Kickstarter – Super Russian Roulette: A New Party Game for the NES
Dave Needle, Original Amiga Engineer and Creator of the Atari Lynx and 3DO, Dies
Q*Bert for Atari 2600 tournament announced for 2016 Midwest Gaming Classic
SNK Playmore establishes SNK Entertainment
The Streets of Rage 2 Soundtrack Is Coming to Vinyl
Caveat Gamer
Atari, McDonalds1982 RARE Star Raiders;SPACE WARS;NM-MT +& NM-MT Beckett Grade.
NINTENDO NES 8 Bit 800 in 1 *** RARE *** 800 jeux en 1
LOST: The JRPG
Random Links
Why the American video game industry crashed in 1983, explained
Games of The Week
Virtua Fighter 2 (Saturn)
Galaxy Fight (Saturn)
Waku Waku 7 (Saturn)
Freeloader Game of the Month